*You may click any image to magnify.
Step 1: Once logged into membership, go to "Upgrade Membership" on left side menu.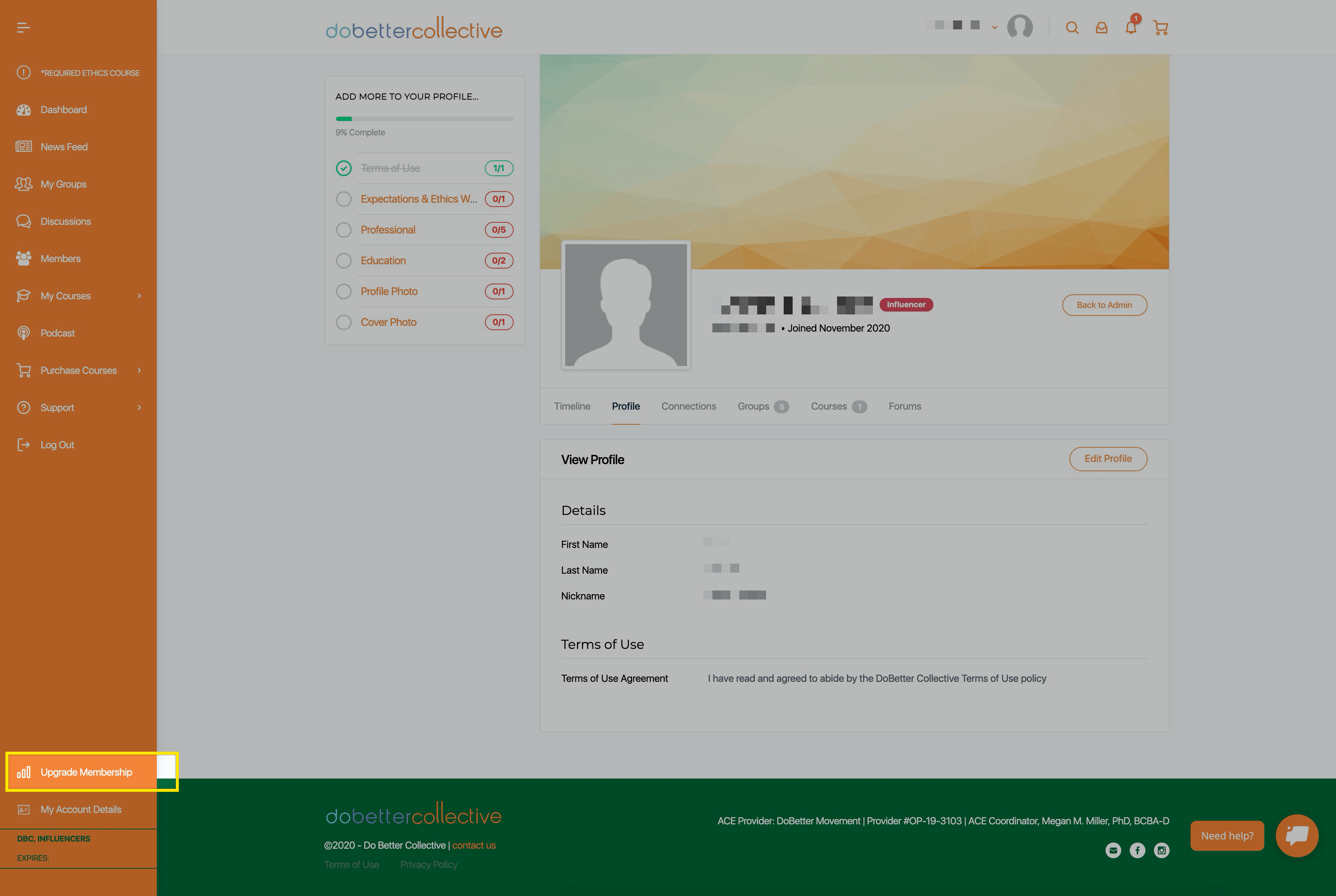 ---
Step 2: Find your membership subscription in your purchase profile. Click "view".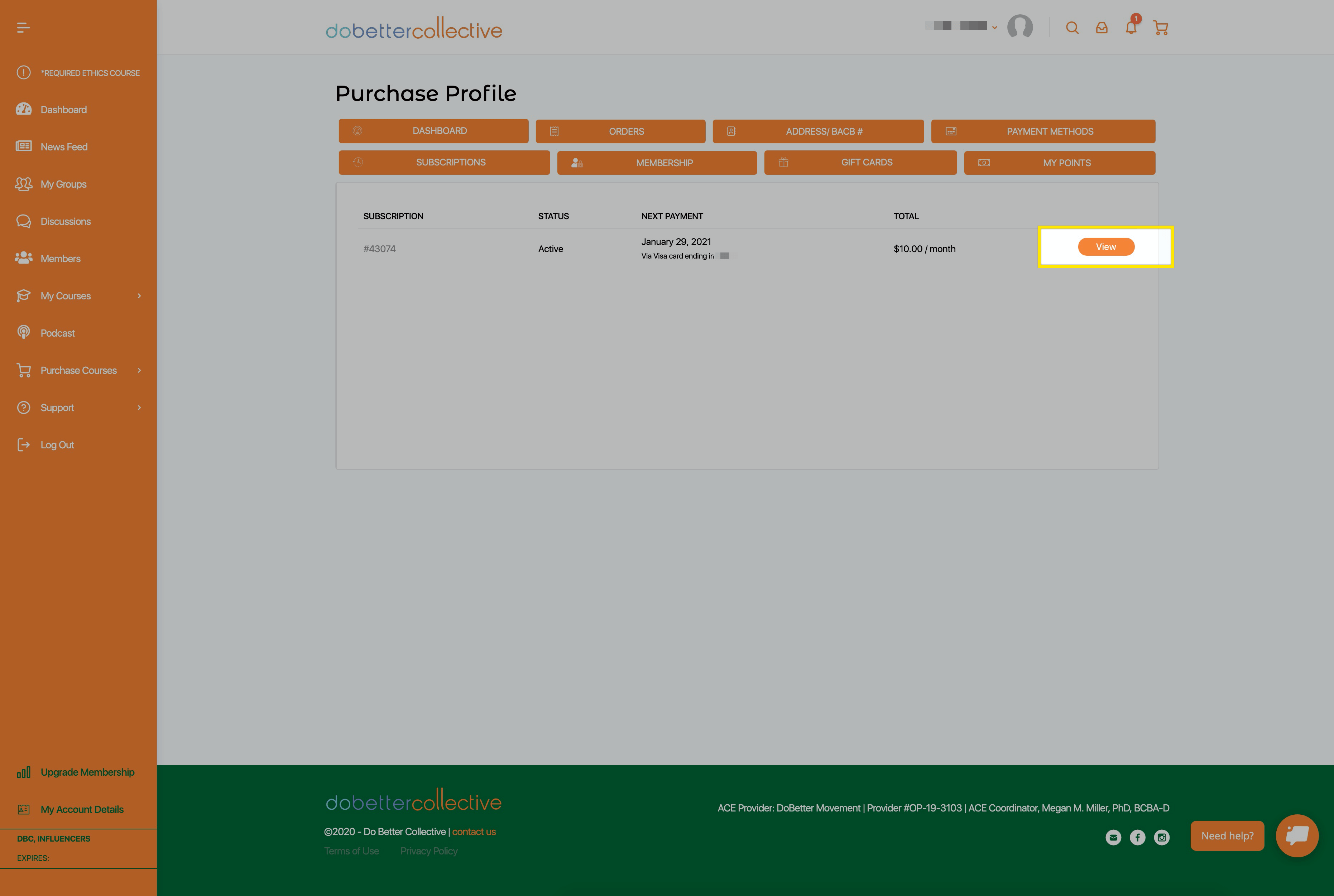 ---
Step 3: Click the "Upgrade" button.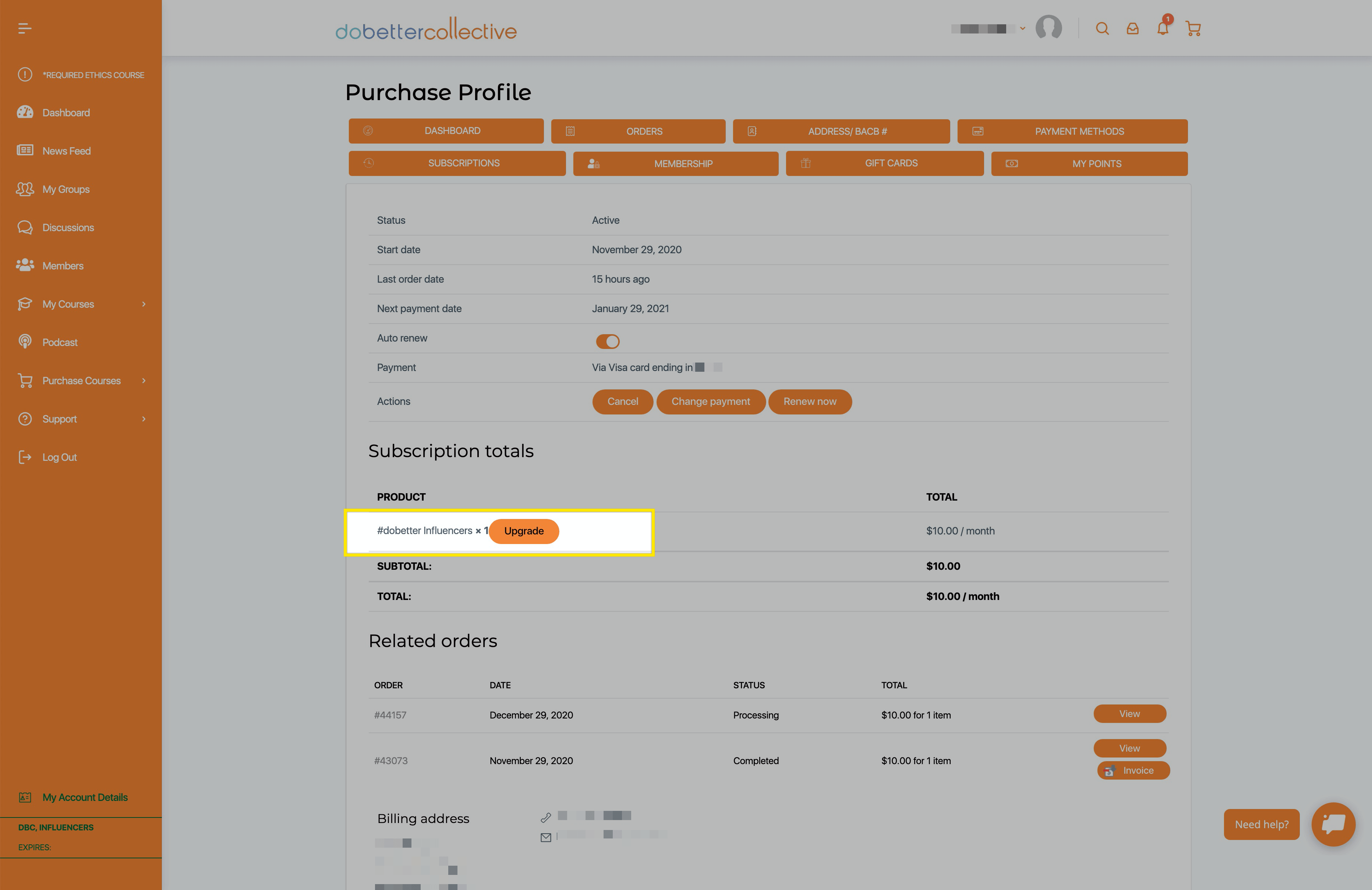 ---
Step 4: Select and purchase your new subscription level.